Creating an Audience and Boots on the Ground Marketing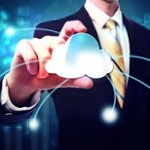 Besides quality content, the most important component of content marketing is creating the proper audience. Without an audience your content can help to boost search listings, but now with Hummingbird updates, it is important that the content is popular to the audience you are trying to reach. Proper meaning an audience that is interested in what you have to say.
For the small business person categories of target audience include:
Prospects
Customers
Networkers
Referral Partners
Decision Makers
Industry Peers
Creating an audience and delivering the right content to them has the following benefits:
Brands you and/or your company without annoying your audience
Educates your audience to create sales opportunities
Improves your web site search rankings and your company/personal visibility on the Google
Targets your niche
Gives you expert status in your niche
Content can be written, photo, audio or video. If you do not create your own content, you can always review and pass along other content that is of value to your audience through the social media channels with your comments added. The best way to to deliver quality content is to put yourself into the shoes of your audience, and measure activity related to the content on and off the web, adjusting as you go.
There are lots of ways to create an audience, but for the small business owners or marketeers "Boots on the Ground Marketing" is the easiest way to target and create the relationships to establish a quality audience. Simply translate your contacts from sales and networking activities to an audience by sending them quality content through social media platforms like Linedin, Facebook, Pinterest, etc and email marketing.  Leverage the value of your network by turning your Rolodex to an audience and serving them.