About Carolina Web Consultants Located in Raleigh, NC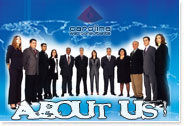 Founded in 1996 by Whitney Hill, Carolina Web Consultants grew through word of mouth and networking by focusing on results-focused web programs. Whitney recognized early the need to gather the right resources and deploy them effectively and individually for each client regardless of the technology used. This focused, relationship-based methodology worked. As the web grew and became a more serious force, Raleigh area clients continued to seek business consulting and web program advice from Carolina Web Consultants. Small businesses, large businesses, technology and non-technology companies chose Carolina Web Consultants. Now with more than 120 clients, Carolina Web Consultants continues to grow those relationships and add new members to the CWC team. The company's clients come form all over the US, but are most are found in the Raleigh area.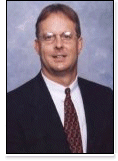 "We now have to qualify those who want to work with us even more," says Whitney. "Our commitment to those we currently serve demands that we give our current class of clients the best advice possible. So we continue to grow but grow smart." Whitney discusses many bottom-line issues with clients since web programs can make or break a business year for many. According to Whitney, CWC clients stay with the company because "they know our high-tech and high-touch approach works." They also know the power of networking and referrals business each company gains from the others in the CWC network. Loyal clients and long-term relationships will continue to be the values that power Carolina Web Consultants.
Amoung the company's affiliations are Professional Networking on the Web a group Whitney co-chairs with Martin Brossman, the Capital City Club Business Alliance, and the Internet Marketing Technologies Roundtable, a Raleigh area group of internet marketing professionals that Whitney founded and chairs.
---