Google Adwords – "A Bridge to the Future"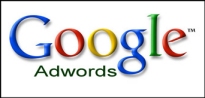 Years back, I managed a lot of Pay Per Click advertising. It was a good add on to organic search and at that time, except for real estate, bidding on search terms was not real competitive for most local businesses. As time went on, we did less and less of it because we were more focused on getting organic search results (free listings).
In later years, using SEO to get top organic spots became more and more difficult. Some SEO factors like the age of the domain, how long the web site has been active and keywords in the domain, were just not on the table for the brand new web site to go after. Link building strategies were artificial and in my opinion would not stand the test of time. In these times, we concentrated on blogging and developing quality content.
Enter Hummingbird release of Google….Hummingbird does not eliminate search engine optimization, but adds weight to social signals and relationships. Emphasis is being placed more on the profile of the seeker (the person making the search) and matching to the best site specifically for them. When a business owner says I want to be at the top of Google for a search term, the next question to ask is for who? Profiling the seeker to the web site is a higher level of sophistication which brings a better search result. In other words, "a good search result is in the eye of the searcher".
The problem that this presents for the small business owner is that a good Social Media program to harvest social signals and followings usually takes some time to get off the ground. Additionally, the business owner has to be educated to these changes and small business owners are slow to adapt to new ideas. Especially when they cost money. To them, this is a murky world. This is why Google Adwords is a great tool. It provides a real time method to go out and immediately run on line ads and get immediate results. For the small business that seeks to redirect conventional ad money to the web from places like Yellow Pages, Adwords is a great place to go. Be wary though because you can waste money with Adwords too. Adwords can be used to market any product or service and gives you incredible ability and data to finely target your niche, but not set up properly it will burn through lots of cash and get little or no results.
Be aware of these points when setting up your program:
Set a daily budget that you can live with and configure it into Google.

Be specific as possible about what you are going after.
Get training on how to use Google Adwords or hire an experienced professional to set up your campaigns. It costs money to bring in a professional, but you will waste more if you attempt using it and do not know what you are doing.
Experiment, review and correct.
Make sure you have good landing pages that are related to the ads.
Leverage small commitments into larger ones as data is gathered and profits roll in.
Always measure ROI (Return on Investment) and use it in determine investments into different campaigns and setting bids. You should do this with all your advertising.
Whitney Hill      gplus